Plunging her hands into the cold water, holding a mold and deckle, patiently sifting the fiber onto the screen, a pure sheet of cotton paper is born. The ancient tradition of paper-making is a disappearing art, yet Núria Gavin carefully safeguards and renovates it in her Menorcan workshop.
Núria Gavin has been making paper and binding books on the island of Menorca for the past twenty-five years. Today we peek into her small workshop in the town of Alayor, where we discover this ancient art.
The paper-making process is simple, yet requires much practice and the right tools to perfect it: sheets of recycled cotton fiber made with old t-shirts are shredded into a container with water. After letting them soak for a while, they are blended into a smooth and even pulp. The mix is then carefully poured in batches into a tub, where Núria mixes it with carefully chosen dried flowers, plants and colors.
She then plunges the deckle and mold into the tub and carefully sifting it from side to side to level out the pulp, lifts it out of the water with a layer of the pulp mix on the screen.
Núria lays the delicate sheets of pulp gently unto a sheet of felt and carefully lifts the mold. The layer of pulp is covered by another sheet of felt and the process is repeated several times until she has about ten or twenty sheets of paper layered between pieces of felt.
In the next step, the water is removed by a hydraulic press to strengthen the paper. Each sheet is then hung to dry, after which it is ready to be used and transformed into a variety or objects.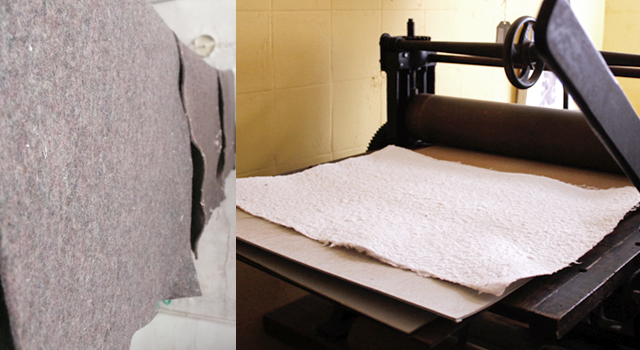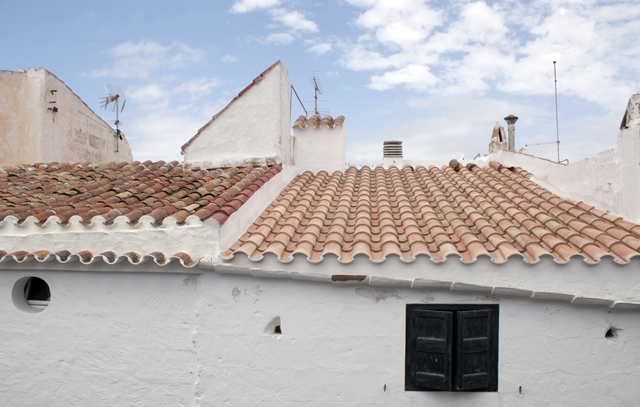 From these seemingly fragile papers, Núria elaborates beautiful lamps, notebooks and more recently jewelry. Their texture also make for a wonderful base to make watercolors — Núria's husband is the artist Marcel Villier, who we recently spoke about on BiniChic.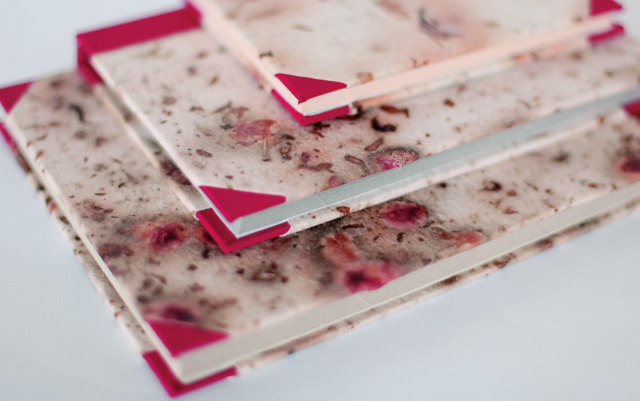 The colors and plants mixed into the paper pulp result in very different effects and moods. The Menorcan sun and air is felt in each and every one of Núria's products, as she uses a variety of local wild plants such as fern, geraniums, algae, and mimosa to decorate her paper.
Despite the Mediterranean production of Núria's products, they always seem to retain a connection to the Asian origin of the hand paper making process. Her admiration of the traditional Japanese art of Washi is reflected in her work.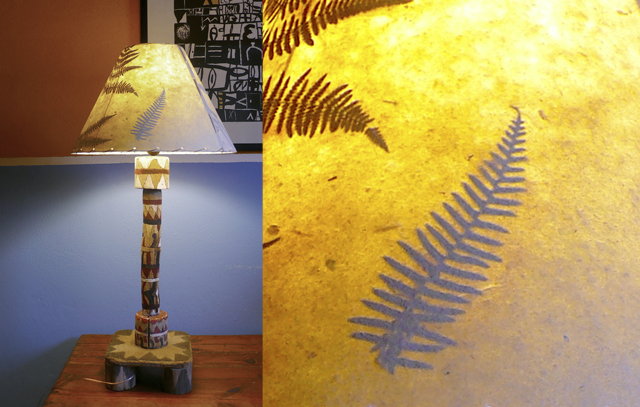 Núria's latest line of products involves the original upcycling of Nespresso capsules and her hand-made paper painted by Marcel Villier. She has created a fun and unique collection of rings, earrings, necklaces, bracelets and pins.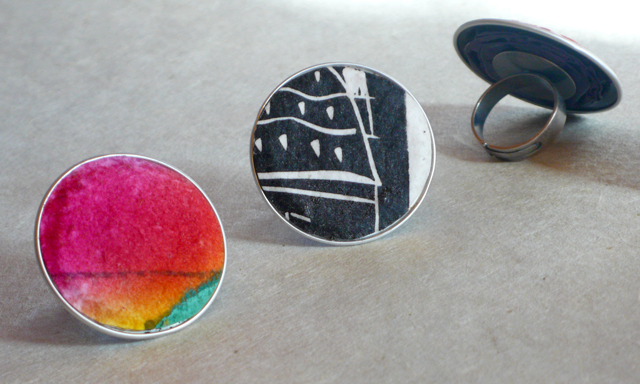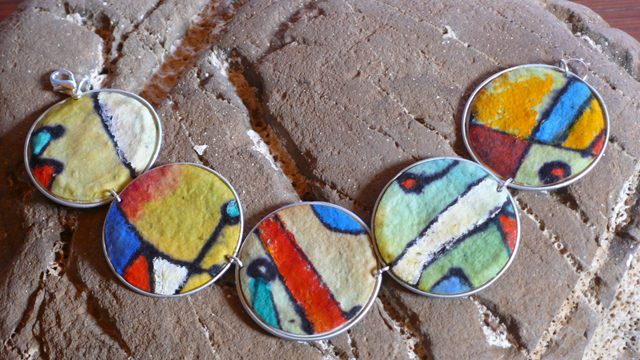 If you are ever on the island of Menorca, you should stop by Núria's workshop and witness this beautiful process for yourself. From the tearing of the cotton fiber to the making of a lamp, it is wonderful to see that this ancient and yet contemporary craft is still alive.
We are proud to offer a selection Núria Gavin's products in collaboration with BiniChic on the soon-to-open BiniChic store.
We'd like to thank Jacopo Ponticelli for letting us use some of his beautiful images of Núria's studio.